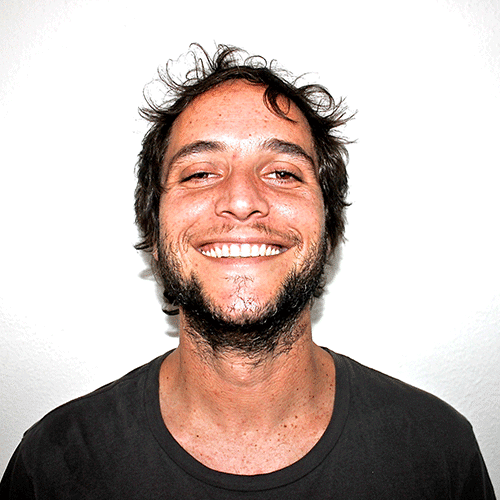 Combined sensitivity and power is the detail that distinguishes what is only beautiful from what is really sublime in artistic creation. Laercio Schwantes aka L_cio, as an instrumentalist and sweet flute player, managed to arrive at this synthesis in an exceptional way, being one of the most fascinating musical exports of Brazil. As a musician he is a complete author, composing and producing all his musical journeys with a contrast between its rhythmic-melodic complexity and the simplicity of its being.
His music is celebrated by the most demanding listeners and adored by the most fervent dancefloors, performing in festivals such as Dekmantel (São Paulo), DGTL (São Paulo), Mysteryland (Chile), Les Escales (France), two editions of Time Warp Brasil and two editions of Rock in Rio, beside consistent appearances in the booths of German institutions Salon Zur Wilden Renate and Robert Johnson. He has already performed on three occasions for Boiler Room Brasil.
The charms of his music have seen L_cio feature in the catalogues of labels like DOC, Soul Clap, Live At Robert Johnson, Perlon, Exploited, Steyoyoke, Get Physical , Archipel (Canada) and Mamba Negra Records (Mambarec) as well as helping him to profoundly transform the independent scene that nurtured him and explore the city that created him. He had the privilege of being the only artist to make an authorized remix of 'Construction 1971' by Chico Buarque, an icon of Brazilian popular music.
In 2018, he released his first album on D.O.C Records, entitled 'Poema', considered one of the albums of the year by Bravo magazine. In his native São Paulo, L_cio is at the heart of the local scene, a well-known supporter of street culture and a resident of innovative urban organizations such as Carlos Capslock, promoter of equality and universal access to culture. He is also the creator and curator of Akt, a party focused on Live Acts.
Together with Tessuto he is the owner of the MEMNTGN records which is distributed by Kompakt. During this journey, he established partnerships (collaborations and remixes) with producers such as Patrice Baumel, Portable, Francesco Tristano, Nicola Cruz, Joyce Muniz, Blancah and Wehbba. In addition to the Techno circuit, L_cio also produced, remixed and collaborated with artists such as Lia Paris, Pablo Vittar, Filipe Massumi and André Nardi and was a member and founder of the Teto Preto band.
https://www.facebook.com/Lciolive
https://www.instagram.com/l_cio/
https://soundcloud.com/lovercio