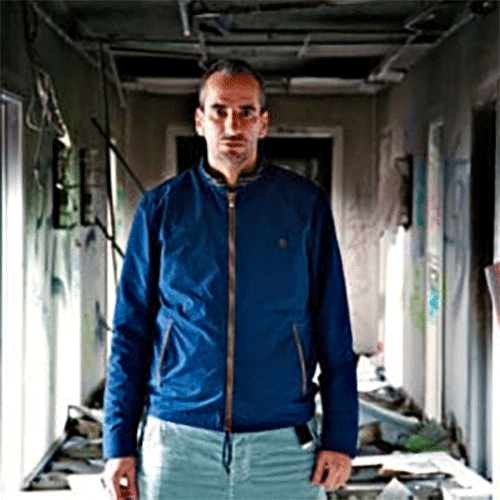 Creativity knows no bounds when it comes to the inspiring and diverse productions of Italian DJ and Producer Santos.
Freely indulging this creativity, the Santos sound is continually evolving, blending different genres from house and techno to psychedelia and rock. Each production guarantees something fresh and innovative.
His catchy breakthrough track 'Camels' is an enduring classic and 2009's 'Hold Home' became a huge anthem on dance floors around the globe.
He has since had releases on some of electronic music's most cutting-edge labels – Bedrock, Get Physical, VIVa, Crosstown Rebels, Great Stuff – and his three solo albums were highly acclaimed. Santos has also accumulated distinguished remix credits for the likes of Fatboy Slim and Armand Van Helden as well as co-producing Madonna in 2008.
As a DJ Santos likes to keep the music and the venues varied. From gracing the legendary Annie Nightingale's show on BBC Radio 1 to performing at Japan's epic Fuji Rock Festival alongside the Chemical Brothers, his skill and ingenuity have taken him around the globe.
In 2008 Santos met his musical match in Timo Maas. Together as Mutant Clan they've flipped the script on techno dishing out a host of goodies on such labels as Connoisseur and SCI+TEC imprint. It wasn't long before they were in demand worldwide and the Mutant Clan project soon gave birth to a feisty little record label, Rockets & Ponies, which has seen Santos and Timo release hot new talents like Adam Port & Santé alongside old friends like Riva Starr and Alex Dolby.

For privacy reasons YouTube needs your permission to be loaded.
I Accept
https://www.facebook.com/santosmusik
https://soundcloud.com/santos-italy
https://twitter.com/Santos_italy