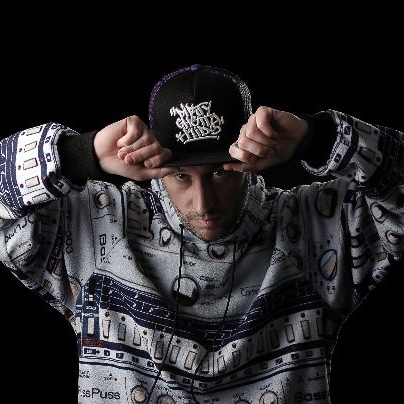 Born in Detroit in 1977, Urban moved to Chicago at an early age and soon took a liking to the various sounds of underground music that the city had to offer. After years of buying records and mixtapes, he drew closer to the musical movement by landing his first job in 1994 at the Chicago record store Frequency, owned by house icon Rick Garcia. Since then, Urban has worked in several major Chicago record stores, including Hip House, which has been the home to renowned artists like Fast Eddie, DJ Jes, DJ Sneak, Angel Alanis, Halo and Hyperactive. Following the footsteps of these giants, he played banquet halls, basement parties and house parties all around Chicago and has since moved on to headline events across the globe. 
SOUNDCLOUD  ::  FACEBOOK  ::  TWITTER  ::  PLEASURE PROPAGANDA 
Very seldom do artists see success in a variety of styles of electronic music. Urban has proven to be one of the elite, gaining respect from aficionados of various genres across the industry. Over the years, Urban's style has remained uniquely his own, ranging from deep house and jackin' house to electro, techno and ghetto. As a producer and remixer, he has recorded projects for a wide variety of labels including Dance Mania, Drop Music, International House Records (IHR), Moonshine, Primate, Pro-Jex, and Tresor. His tracks have been consistently charted and played by a wide range of top DJs including Adam Beyer, Bad Boy Bill, Carl Cox, Derrick Carter, DJ Funk, DJ Sneak and Judge Jules. In addition, he's made appearances on mix CDs from the who's who in electronic music like Antoine Clamaran, Dave Clarke, DJ Dan, DJ Rush, Hatiras and John Digweed. Furthermore, Rees co-founded Bunchlox Music and started two record labels of his own, Jackinthebox and Public Housing. 
On top of his production and DJing, Rees has been a successful promoter over the years doing club nights as well as one-offs bringing in international acts like Miguel Migs, Sandy Rivera, Luke Solomon, Eddie Amador and Junior Sanchez. His newest endeavor, a weekly club night called Urban's House has brought in legendary Chicago talent including Mike Dunn, Tyree Cooper, Terry Hunter, Craig Loftis, Paul Johnson, Maurice Joshua, E-Smoove, Joe Smooth and dozens more, a gathering of the upper echelon of House Music talent in Chicago. The success of this night is backed up by House Music publication 5 Magazine, North America's only monthly print House Music magazine, in which Urban is a contributing editor. While many other DJ / Producers of the same level of accomplishment may be content to rest on their laurels, Urban stays constantly on the grind – DJing across the globe and producing chart-topping records – exactly what is required to remain on top in an ever-changing dance music industry.