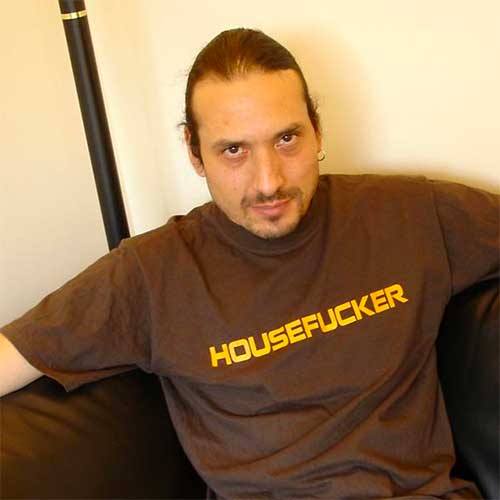 Marco Lenzi has been producing, remixing and playing all over the world for over a decade, taking his minimal and funky sound to the masses. Marco was born in Livorno, Italy and raised in Rome, where as a teenager he got into clubbing, record collecting and mastered his DJ technique. His seamless mixing and originality of his programming has been at home since moving to London, from where a decade long career in electronic music has ensued.
Marco was at the heart of two of the best record stores in London – Silverfish and Eukatech, starting during the 90s and by 1994 Molecular Recordings had been born, now one of the most respected cutting edge labels in the U.K. On Molecular Marco releases his own material along with many records from artists like Anderson Noise, Chris Liebing, Colin Mc Bean (ex Advent), Danilo Vigorito, Holy Ghost, Inigo Kennedy, Kelly Hand, Oliver Ho and as well the successful anonymous xx series. Marco has also produced more than 50 records on labels including Molecular, Missile, Audio, Noise Music and Primate, as just a small example of his wider work.
His DJ work has taken him through an almost complete A-Z of countries around the world, making him one of the best known and well respected artists around, as he continues to be busy in the studio and with his label projects.
https://www.facebook.com/DJmarcolenzi
https://twitter.com/marcolenzi
https://soundcloud.com/marco-lenzi