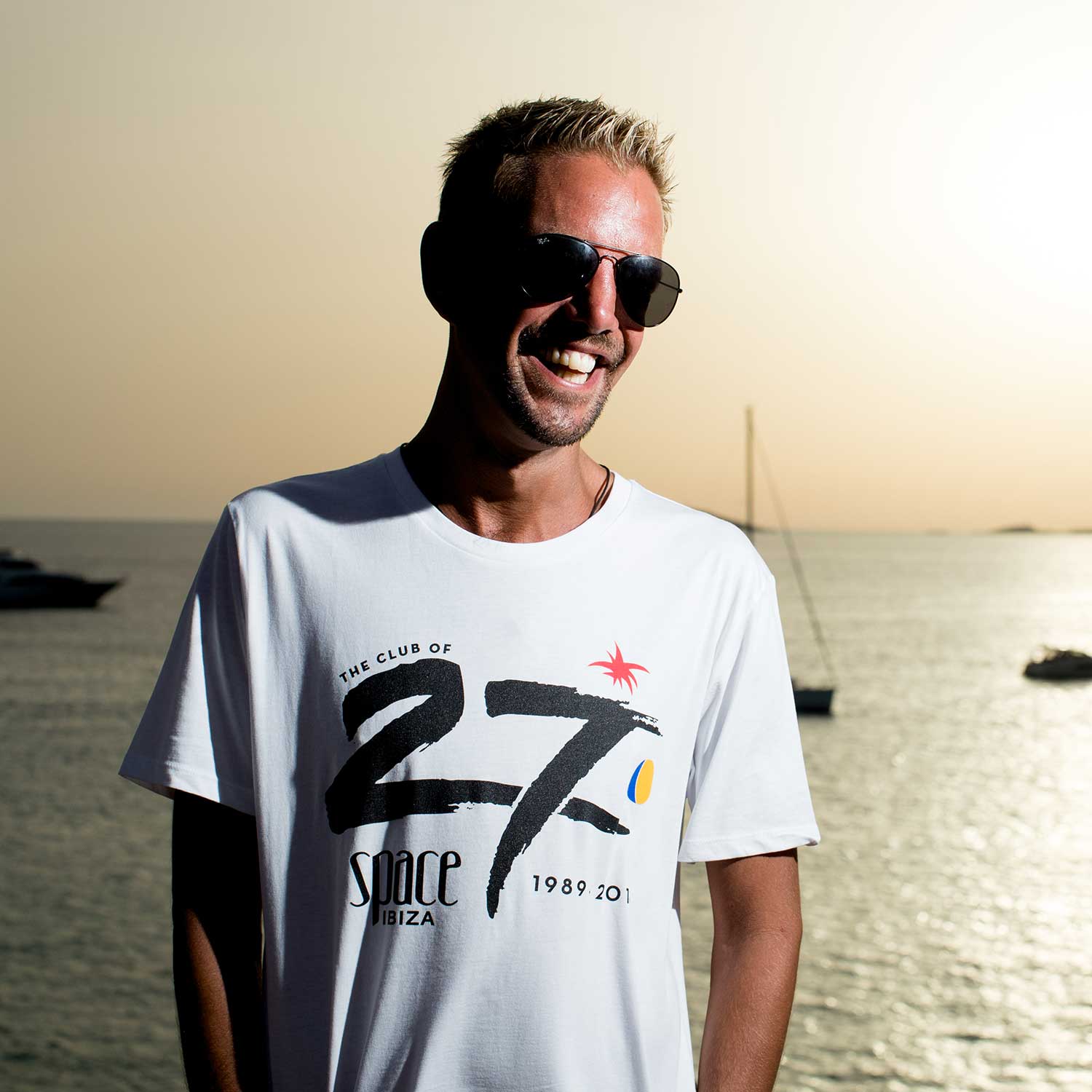 Glasgow-born/Ibiza-influenced Marcoloco has been involved in the dance industry for over 14 years.
Over the last 11 years, he has solidified himself as a true Ibiza resident, playing over 100 gigs every summer in a variety of the island's coolest ho..
2013 was another great season for Marco. He released his debut album "Nights of ibiza" at the world famous Cafe Del Mar and also picked up "Ibiza's best resident Dj 2013" award as voted by Ibiza Clubbing.
Marco is one of the most versatile DJs in the industry today. A true specialist in several different genres ranging from chillout/downtempo to funk/disco through to house and techno. His main club style is house (anything from warm-up/deep/tech/funky to peak-time house and techno). Known for his unique technical ability and infectious energy, he enjoys playing with 4 pioneer CDJ 2000s and a pioneer DJM 900/2000 turning dancefloors into complete anarchy when the time is right.
He has gained a faithful following and a solid reputation in Ibiza through his Djing and innovative promoting. He is the sole promoter of Ibiza Groove, which has been running parties since 2003 at various venues including: Es Vive Hotel, Es Paradis, Salinas Beach and Hush. This year Ibiza Groove is back @ Hush and will also host parties @ Kanya Beach Club and The Pearl (Ocean Beach Club)
Marco is also responsible for the legendary morning boat parties, Shipwrecked aka Shipfaced aka Barco Loco. The boat parties have been a sell out every week to a religious following of Ibiza workers since 2006.
Marco's Ibiza Dj residencies have included: Space, Manumission, Es Paradis, Eden, Salinas Beach, Es Vive Hotel, Ocean Beacj Club, Coco Beach, Hush, Shipwrecked, Kanya, Savannah and Global Radio. He has also had the pleasure of playing at Café del Mar, Privilege, Underground, The Zoo Project, The Shit Party, Cala Conta, Las Dalias, The Grial and many more…
Away from Ibiza, Marco has held winter residencies all over the world from Thailand (full moon / Jungle parties) to Dubai, the U.K and the U.S.

 Away from the Dj booth and Marco can be found in the studio, working on numerous projects, from downtempo to full on peak time floor fillers. He released his first artist album on Celestial Recordings this year called "Nights of Ibiza" to critical acclaim. His appetite for the music he loves is admirable and for anyone that has witnessed one of his sets, he clearly loves his job. The ear to ear grin is as much a trademark of a Marcoloco set as the trusted trilby hat. The fact he is in demand in so many of Ibiza's cooler venues is testament to his ability and professionalism with which he treats his craft.