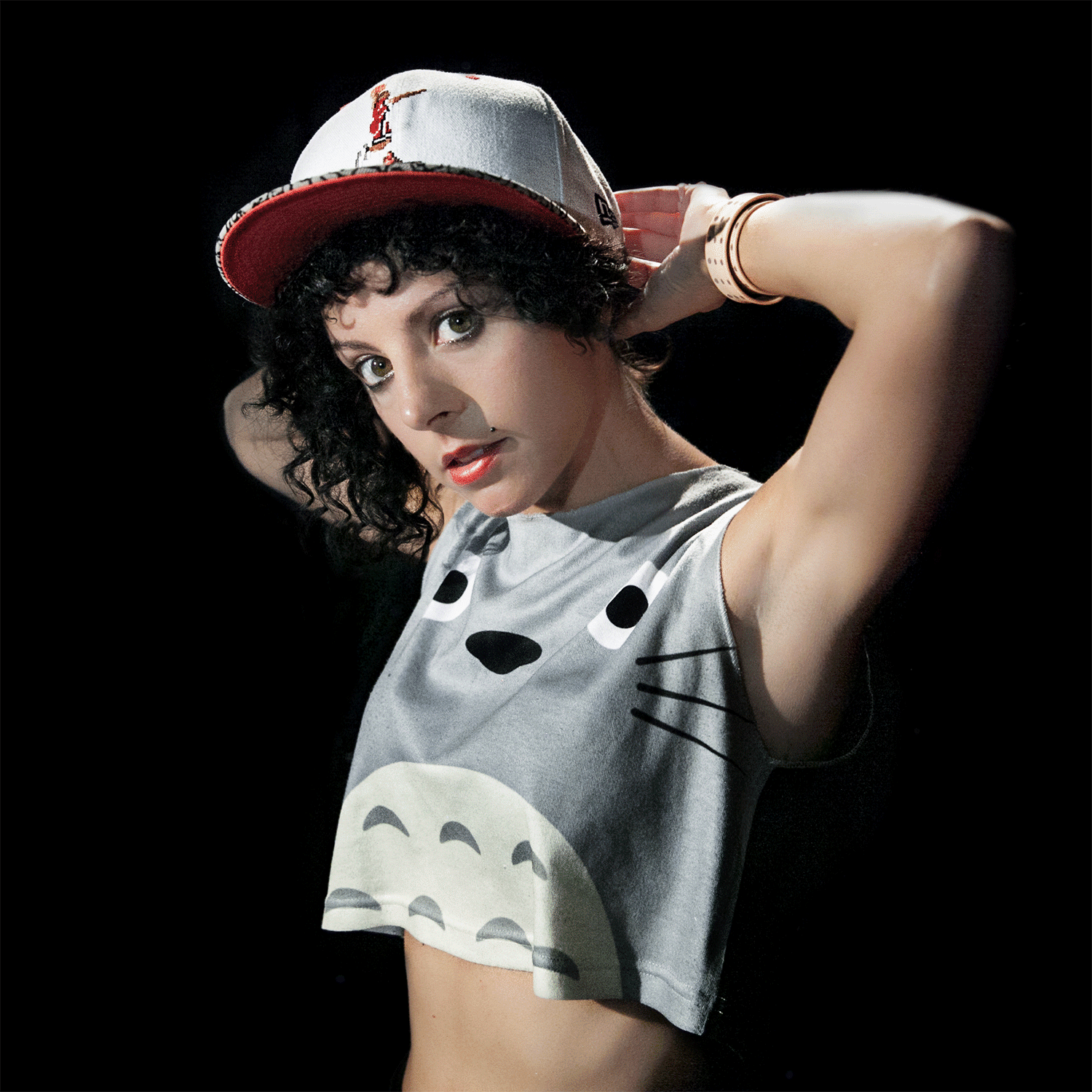 Born in Puglia, also known as the heel of Italy's boot, Giorgia is a classically trained musician, composer and multi- instrumentalist. Very early on she developed a strong interest for electronic music and started to experiment with new live techniques. The solo project of Giorgia Angiuli stylistically moves between pop, techno and house. She uses her voice to create a dreamy dimension intensified by the use of unique toy instruments. During her set she combines keyboards, drum pad and theremin with the sounds of a toy flute, sax, trumpets and many other toys, mixing all of these samples and loops to shape a vibrating and energetic groove that sets the dance floor on fire.
Since her debut in 2013, Giorgia has consistently released on some of the biggest labels on the scene including Stil vor Talent, Crosstown Rebels, Kindisch, Kevin Saunderson's legendary techno KMS, Harry Klein, Einmusika, Systematic and Suara to name a few. In 2018 she released her EP "No Body No Pain" and later that year her debut album 'In a Pink Bubble' was released via Stil Vor Talent gaining plaudits and plays worldwide including positive reviews on Faze Magazin, DJ Mag (UK, Spain, Mexico, Italy, Brazil), TRAX, Magnetic Magazine, Electronic Groove, Attack Magazine, Wired (Italy), Soundwall, LIFO, ClubbingSpain, Phouse, House Mag and Radionica.
When it comes to touring the globe, Giorgia is no stranger to the club scene. In 2013 she began a residency at Tenax Club in Florence, Italy. Since then she has played at some of the most renowned clubs in the world including Berghain, Output, Hive, The Egg, Harry Klein, Nox, Rex Club, Privilege Ibiza, KaterBlau, Sisyphos, Watergate, Wilde Renate, Warung + D-Edge + Beehive + Club 88, Le Bataclan, Tanzhaus West, Amnesia, De Marktkantine & Oval Space to name a selection of venues as well as festivals such as Oasis in Marrakech, Extrema Outdoor in Belgium, Fort Festival in Tossa/Barcelona, Altavoz in Venice, Elita in Milan, Electrowave in Florence, Fusion in Lärz Germany, Paradise City Festival in Belgium, Kappa FuturFestival in Italy, Zurich Open Air in Zurich, Plages Electroniques in Cannes, Epizode in Vietnam, D.EDGE Festival in São Paulo & Warung Tour in São Paulo.
Most recently Giorgia has toured in Europe, Australia, South America and United States with future shows confirmed across the globe.
https://www.facebook.com/giorgia.angiuli/
https://www.instagram.com/giorgia_angiuli/