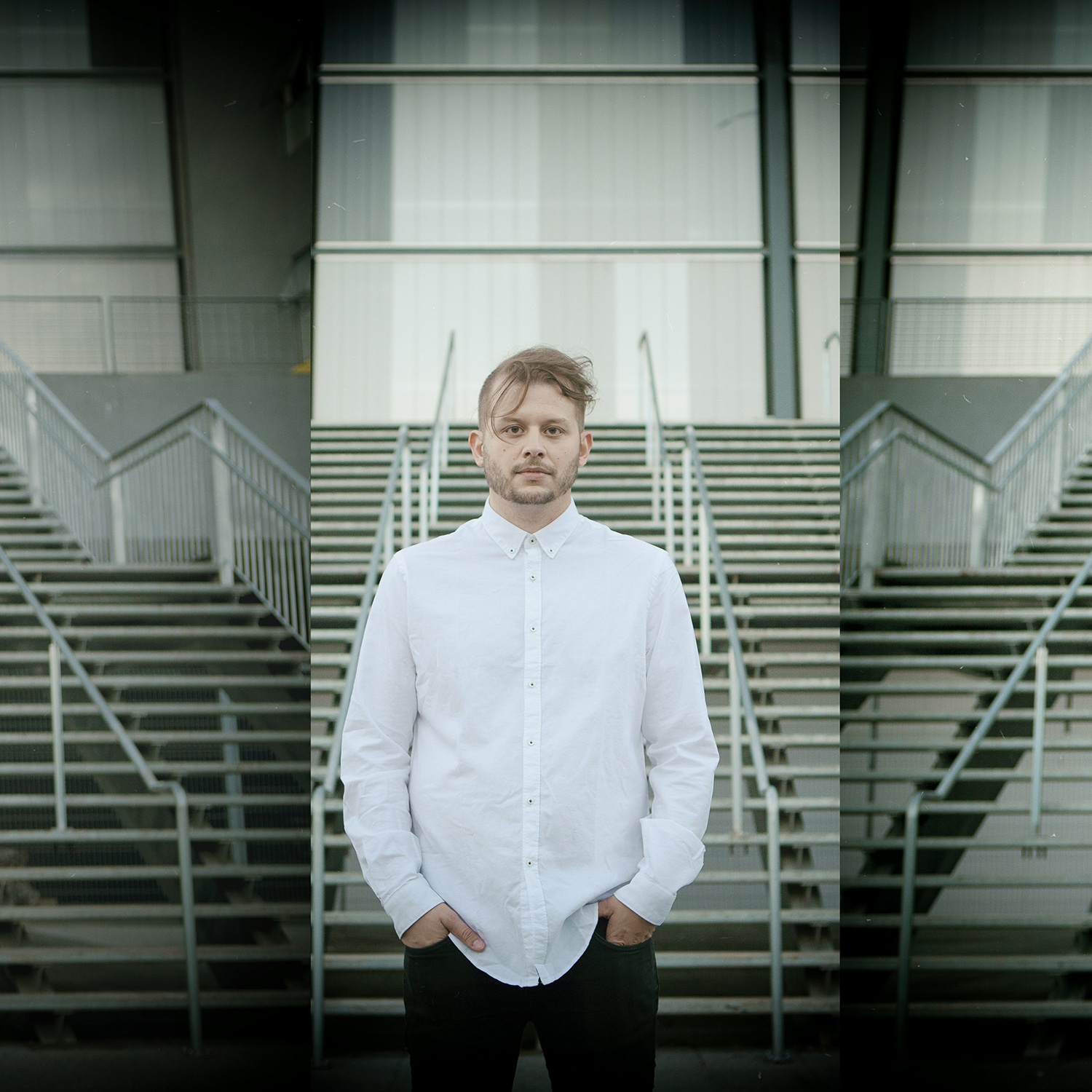 They say that synthesizers have dreams. They dream of being tuned to new combinations, of being controlled by someone with passion and creativity. All this is true, for it was shown to the mysterious Fabø in a dream of his own. While he slept one night and saw visions of a past life, he suddenly felt the siren call of a synthesizer, the glare of a compressor, and the soft glow of a computer screen demanding his presence. Enter a new dawn. With a kick drum and a tight clap, Fabø set out to both make and remake beautiful music. His ancestral roots lie in the power chords and emotional fragility of Joy Division and New Order. From these origins his own destiny and creativity began to bear fruit. In the center, a powerful bassline, from the left, a haunting synth stab, and from the right, something unknowable, but yet melodic, catchy, appealing. This is Fabø's ethos. Dance music that is neither too strange nor too familiar.
Tight percussion and solid grooves move his listener's feet, while intriguig vocals find homes in their hearts. Fabø is a true believer in the creative process, both as an individual and as part of his production crew Rolldabeetz. His relationship with his instruments is not man and machine, but simply one frequency to another. This work ethic has made him an ambassador of Brazil's house and techno scene. His residency at Vibe Club in Curitiba and Warung Beach Club in Itajaí, recognized by DJ
Mag as two top international venues, brought his sound to thousands of ears and new believers. Global record labels have taken notice too, and Fabø's current discography puts him in the company of some of the world's best, on imprints like Nurvous (NY), Neurotraxx Deluxe (Italy), Electronique (UK) and his own label Playperview.
Young in age, experienced at heart, Fabø is leading a revolution. Brazil knows him, and now it's time for the world.
www.soundcloud.com/fabomusic
www.instagram.com/fabo.wav