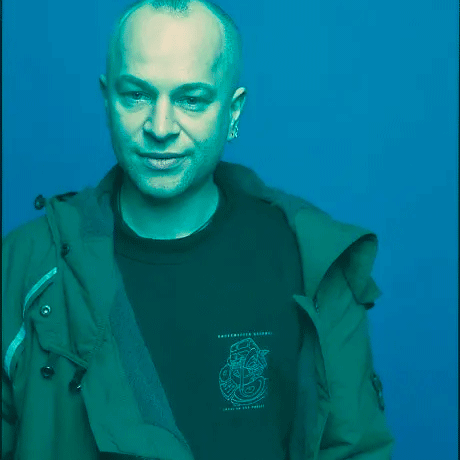 Pioneering British DJ and producer, Chris Knowles aka Chris Liberator, has been responsible for pushing his distinctive brand of acid techno around the globe for over 20 years. As one of the Liberator DJs and founders of the legendary Stay Up Forever Label Collective, Chris has trail-blazed electronic music since its inception, yet has never compromised the anarchistic and underground principles that have come to typify his career.
In the early 80s he was a member of reputed punk band, Hagar the Womb, before becoming the first Western DJ to play in the Eastern Bloc. Gigs at Glastonbury followed, as well as his heralded Trust The DJ compilation series and recently Chris has formed a new band, called Dogshite, to again brandish his non-traditional manner for expressing his musical talent.
Renowned for the way his music 'annihilates' dance floors, Chris in full throttle remains one of dance music's most enduring and epic experiences and he continues to tour all over the world, taking his indomitable sound to Australia and Japan, throughout Europe and the Americas.
As well as somehow finding the time to co-manage the Stay Up Forever Label Collective, which encompassed over 20 individual labels at its peak, Chris has a colossal production history. On top of an extensive release and remix history as Chris Liberator, his discography now totals well over 50 different collaborations and pseudonyms.

For privacy reasons YouTube needs your permission to be loaded.
I Accept
https://www.facebook.com/DJChrisLiberator