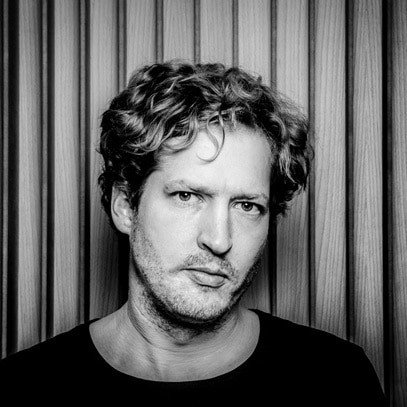 Alex Tepper is quietly one of the most prolific producers in dance music. Happier in the background than on stage, Tepper has a career spanning 25 years in which he's co-produced, co-written & mixed some of the biggest dance floor hits working alongside the likes of Nic Fanciulli, Nicole Moudaber, Steve Lawler, Boxia, Pleasurekraft, Mark Fanciulli, Secondcity and more.
Get into details with Tepper and you'll find a wealth of credits. With Nic Fanculli alone he is co-responsible for records like Nic and Mark's 'Star' on Seth Troxler's Play It Say It imprint, Nic's remixes of Calvin Harris ft. Dua Lipa and the Gorillaz 'Ascension' and co-writing and co-production credits on Fanculli's debut album My Heart which featured guests Daman Albarn, Guy Gerber, Audion and more.
Dig deeper and you'll find he's credited on a handful of Steve Lawler releases including the tribal techno wall of sound 'Kalimba' released on the legendary R&S Records and 'Femme Fatale' on Josh Wink's Ovum Records.
Other credits include co-producing and co-writing Nicole Moudaber's sublime hit 'Hair' on Leena Records and 'The Journey' with Victor Calderone, her remix of the Alcatraz smash 'Giv Me Luv' and the majority of her album 'Believe' released on Drumcode. There are countless other credits but time is short.
Alex began his professional career working as an assistant engineer in the early 90s for an influential recording studio in Birmingham, working with rock and reggae bands including Black Sabbath and Steel Pulse amounts others.
Tepper soon found his true passion in house and techno and from here it was a short step to a string of solo releases under monikers such as X-Presidents ('Diamond Rings' being one record that became a UK Garage classic that was heavily supported and still gets love by the likes of Todd Edwards, DJ EZ and Zinc and others), Hammerjaxx, Rhythm & Vibe and Latino Circus all heavily influenced by the Chicago house and Detroit techno records he was constantly hearing.
"I'm still quite surprised at the diversity of that," says Alex. "I had legends I'd loved my whole life such as Kevin Saunderson talking about my music. It gave me the confidence to go forwards and keep going." From there he made Latino Circus' 'In Your Soul' which was released on Deep Dish's Yoshi Toshi and licensed Europe-wide.
Around this time Tepper met Phil Dockerty with whom he formed Futureshock. They signed to Junior Boy's Own, started a joint label called Fuju (Future Junior) and then on to Parlophone Records where they released their debut album Phantom Theory. Along the way they remixed the biggest artists in the world at that time – Moby, Chemical Brothers, Underworld, Saint Etiene, Jamiroqui, New Order and Danny Tenaglia. They then toured the world supporting Underworld and also in their own right at UK festivals such as the legendary Glastonbury, recording exclusive sets for Radio 1 and other stations along the way.
House, of all types, has always been at the core for Tepper. "I remember going to the Sound Factory Bar in New York for Louie Vega's Underground Network night and it happened to be Barbara Tucker's birthday that night. D-Train were playing live (with Barbara ad-libbing), François Kevorkian was playing a party set of disco and hip hop in the basement and, of course, Louie in the main room. It was one of those magical New York nights."
From Birmingham to New York, around the world and back to his current home, a lovely studio in Shoreditch surrounded by machines and a natural progression away from the stage to working with some of the world's biggest DJs and in some cases playing a key part in their development as artists.
Tepper considers this sort of production work to be a modern take on the traditional role of a band producer, but with a DJ in place of band members and their instruments – a profound knowledge of what works in clubs, why and how. Sonics and sound are at the core of decades of experience.
"That's where I draw my inspiration and knowledge of club music from…. I'm very lucky to have close working relationships with the calibre of DJs that I do, who know both what they want musically and what works well in its natural tribal habitat and luckily it's easy to align with what they want from experience and time in the same space – the dance floor."

For privacy reasons YouTube needs your permission to be loaded.
I Accept
https://www.facebook.com/alextepperdj/
https://twitter.com/alextepper
https://soundcloud.com/alextepper