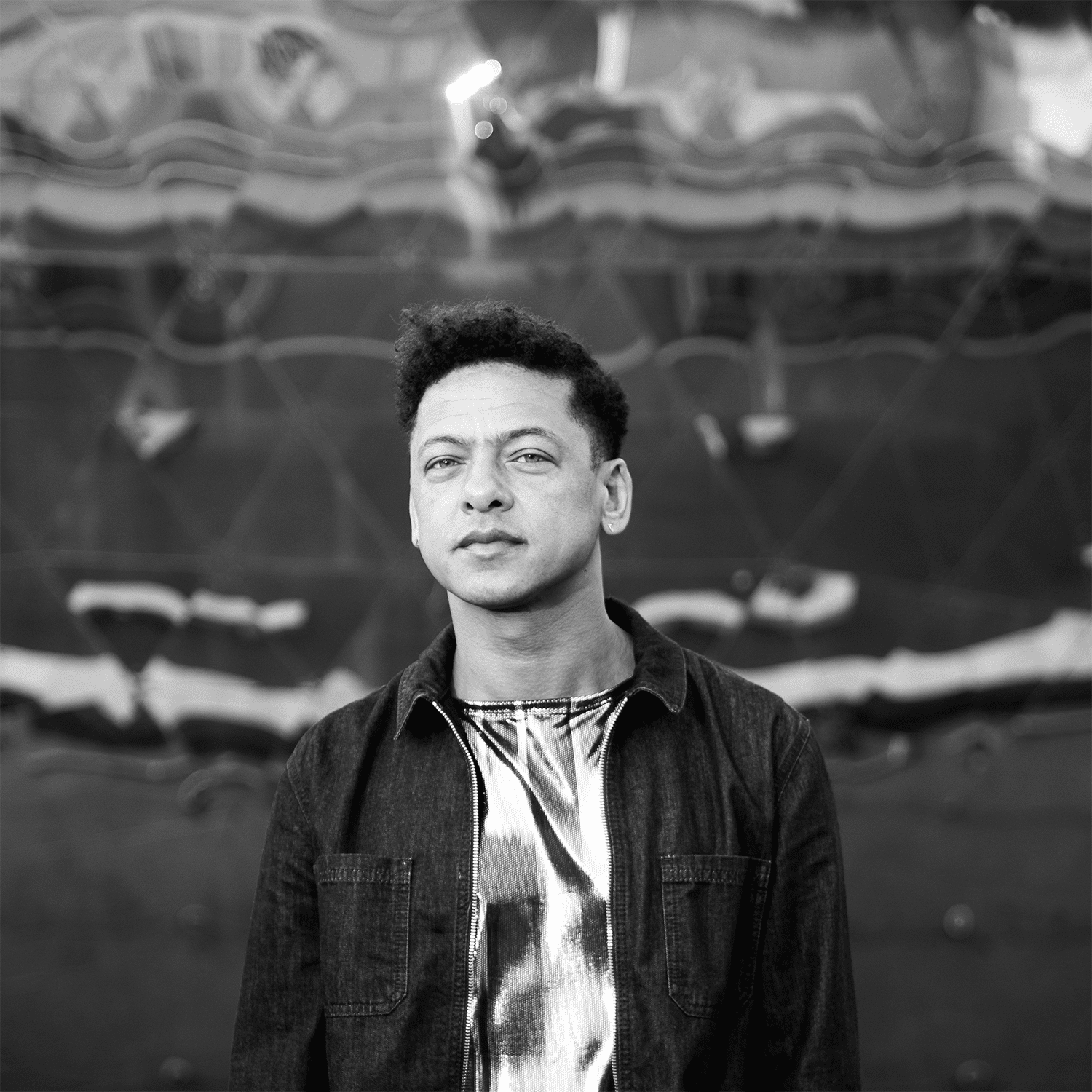 Portable is Alan Abrahams, a South African born artist and producer who is also a celebrated live act. Portable grew out of the ruins of the post-apartheid era of South Africa. His was the generation that was to bring about the freedom of Nelson Mandela and all that followed for his country. He later moved to London to establish his electronic music career.
In London, Abrahams began recording as Portable, the experimental, atmospheric project that acts as a living link between the indigenous African sounds of his youth and those first records whose futuristic aesthetic broadened his horizons. Together with Lerato Khathi aka Lakuti he founded the record label Süd Electronic and released a string of seminal and highly regarded releases. A succession of full-length albums followed, namely 'Cycling' and 'Futuristic Experiments #005' on German label Background Records and 'Version' on ~Scape Records.
After 10 years in the London bustle he decided to switch gears and moved to Lisbon, Portugal. His album 'Powers of Ten' for the Süd Electronic imprint followed in 2007. A rich and expansive record, 'Powers of Ten' further explored his African heritage through a new lexicon of sonic influences.
Lisbon was his base for 5 years. Here he launched his alter ego project BODYCODE for Detroit label Ghostlyinternational / Spectral. He went on to release 2 albums, 'The conservation of electric charge' and 'Immune' under this moniker to huge critical acclaim. The next capital city would be Berlin, 6 years in this music capital cemented his deeply syncopated brand of electronic dance music. Portable's music reached a new level of exposure when the 2014 track "Surrender" received a Best New Track designation from Pitchfork, and appeared in reedited form on DJ Koze's critically acclaimed DJ-Kicks mix (named the #1 mix of 2015 by Resident Advisor). The video accompanying the track was named 2nd Best Video by Inverted Audio. This gave birth to further video experiments which Portable began to use for his many live performances.
Portable signed to !K7 and released his sixth full length album through the label in August 2016. The 11 track affair is his most personal yet and as such is a self-titled work that features plenty of his own vocal work as well as some choice collaborations.
Alan ,Portable is now resident in Paris, France with an upcoming Portable release on German Label DIAL Records. He launched a new 3 piece live electronic band called RANGEr, which is released on UK label Waella's choice.
Besides touring regularly he also has a monthly radio show on www.rinse.fr as well as an upcoming residency at Paris's Carreau Du Temple with rising Italian choreographer Francesco Collavino to flesh out a contemporary dance piece with Abraham's music and video.

https://www.facebook.com/portableofficial/
https://twitter.com/portacode