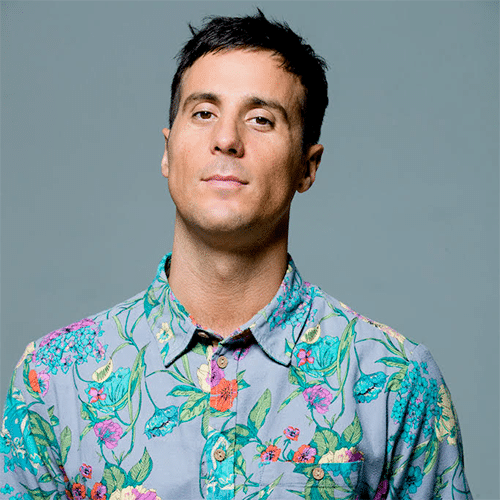 The only ever person to be conceived and born at the same illegal rave, Ben Santiago was destined to be a DJ from the very second he came onto this Earth. Ben's transition from rave baby to fully functional Ibiza resident has had its ups and downs, with the DJ almost ready to throw the towel in on numerous occasions. However, perseverance, dedication and regularly bathing in bathtubs full of champagne (prosecco), has seen Ben rise to the top of his game and conquer all that has been put before him.
After spending the first part of his life DJing in various London locations, Ben packed his bags and moved to Ibiza with dreams of becoming a world renowned DJ. Like so many who made the journey before him, Ben struggled to make an impact on the island's DJing landscape and after just one season, he decided to look for work elsewhere to subsidise his DJing lifestyle. Blessed with the gift of the gab as well as an excellent ear for music, Ben was quickly hired as the island's only traveling saxophone salesman. It was doing this job that Ben met his future wife, Laura. Ben claims this was this moment that inspired him to re-dedicate his life to becoming an international DJ, "It was love at first sight, she was just so lovely. I wanted to be a DJ so we could become a double act, both inside and outside of clubs". However, Ben's boss at the time claimed it was the fact that he only sold one saxophone in an entire year that forced him to return to DJing on a full time basis.
Since jumping head first back into the DJ game, Ben's stock has risen one hundred fold.Regularly playing across of host of Ibiza's, and Europe's finest establishments, including; Cafe Mambo, Glitterbox, Hi, Ibiza Rocks, Pacha, Pikes, Privilege, Space. As well as a twelve year residency with Cream at Amnesia puts Ben firmly in the company of some of Ibiza's longest serving residents. Performing as a solo artist, as part of the duet, Lovely Laura & Ben Santiago, which many Ibiza insiders claim to be the best double act to come from the island since bread and aliolli, and also as part of Melon Bomb, Ben is easily one of the industry's hardest working DJs. With appearances at some of the biggest clubs and festivals in the world, it is widely believed that you are never more than twenty foot away from someone who has seen a Ben Santiago set.